Unleashing the Activist Within Training
May 31 @ 5:00 pm

-

8:00 pm

EDT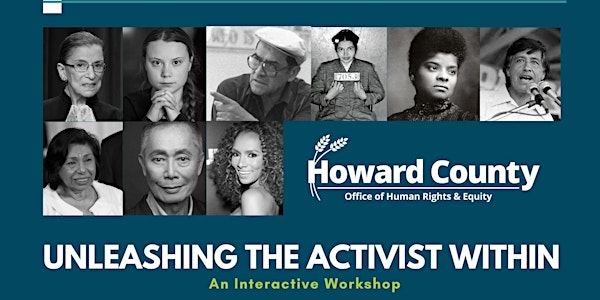 The Howard County Office of Human Rights & Equity invites you to unleash your inner activist by joining us for this 3-hour interactive workshop exploring the history, culture, and tools of activism from 1950 into our present era.
Attendees leave with a definition of activism, they will do activities that will break their barriers toward engagement, learn tools that promote self-care, gain insights on how to collaborate and organize for greater impact, and brainstorm approaches to substantively engaging in the human or civil rights concerns that they are most passionate about.
If you are someone who wants to get involved in your local community making positive change that protects and promotes the human rights of all, join us for Unleashing the Activist Within.